Class tonight Feb 11th has
been cancelled due to


inclement weather.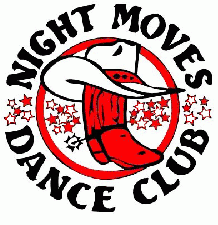 To load a Facebook Like Box into this add-on:
Grab the URL of the Facebook Fan Page you'd like to display a Like Box for. This should be the absolute URL to the fan page, such as "quot;http://www.facebook.com/zeeblio"quot;. You can find this URL by logging into Facebook, viewing the fan page that you'd like to display, and grabbing the URL from your browser's address bar. After you have this URL, click the cog and enter the URL next to "quot;FB Page URL."quot;
If you do not see your Like Photos/Icons, you may need to adjust the height of the module. This can be done through the module's options.
For more on the Facebook Like Box, please visit Facebook's developer site.
To be a "Night Mover" you must possess the following qualifications:
The ability to laugh at yourself and with others-especially when everyone else is going to the left and your are standing there with a big smile on your face heading right!
The ability to count 1, 2,3,4,5,6,7,8-especailly 5,6,7,8.
The ability to shake your "Bootie" . Even though we are a country western dance club we dance to all kinds of music.